Save On Omeprazole Orally Disintegrating Tablets At Meijer!
3 min read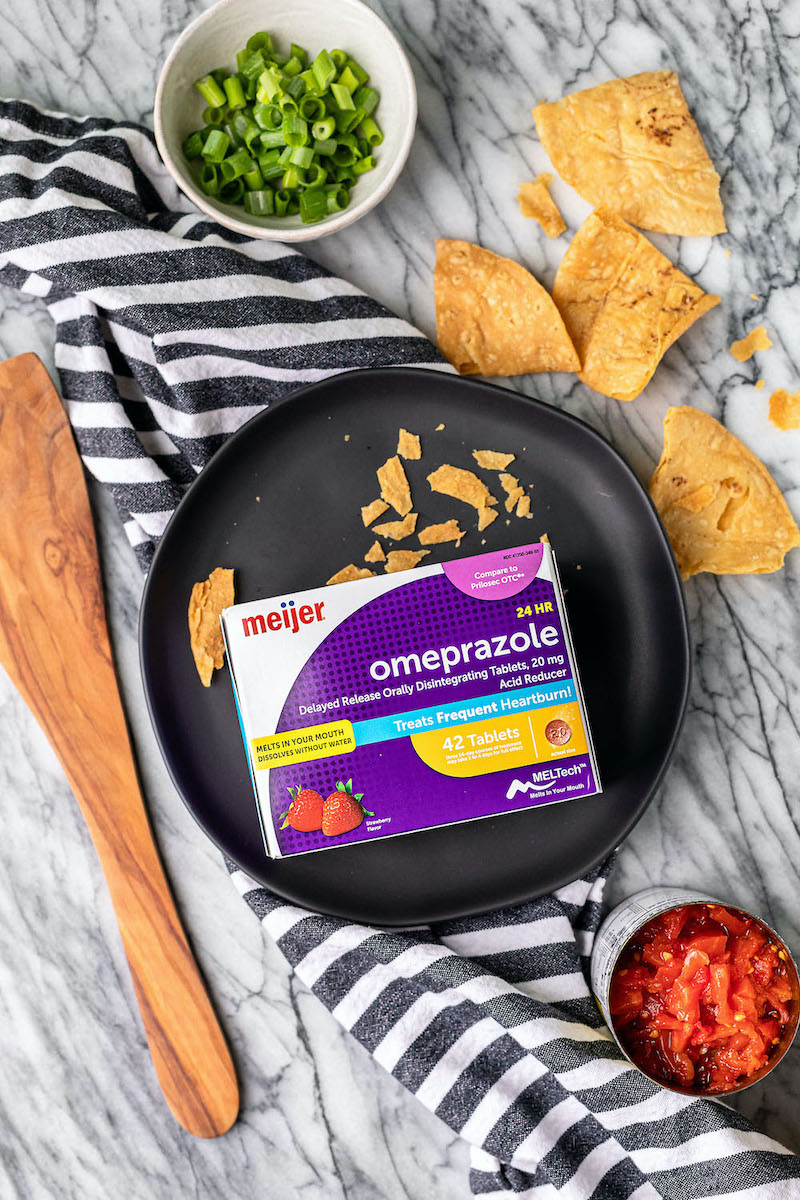 Disclosure: Sponsored by Mirum, all opinions are my own. Thank you for supporting the brands that support this site!
If you suffer from frequent heartburn, I've got excellent news… There's a better way to treat heartburn that is now available — in the form of an orally disintegrating tablet. Find these Omeprazole Orally Disintegrating Tablets (ODT) 42-count packages at Meijer now!
Are you thinking, "So what?" Well, let me explain some of the benefits. If you're one of those people (like me!) that can't stand chewing chalky antacids, this new format is going to change your world. Meijer Omeprazole ODT comes as a tiny tablet that simply disintegrates on your tongue — SO easy and convenient! No water needed!! It provides long-lasting 24-hour relief from heartburn, AND it has a pleasant strawberry-flavored taste.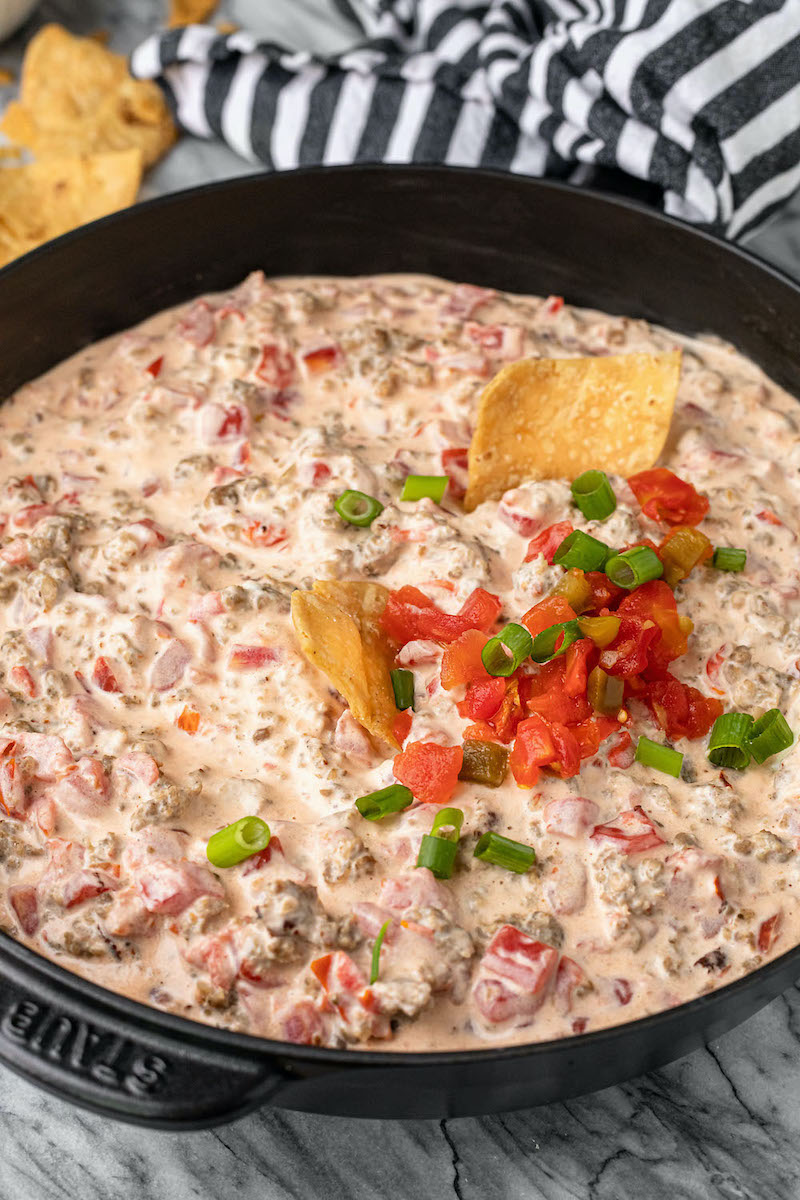 As I've mentioned in the past, I started suffering from frequent heartburn during my pregnancies. Thankfully, it's diminished quite a bit over the years. These days I only get it a couple of times a week — just enough to be annoying.
I've learned that spicy foods, like this 3-ingredient sausage cream cheese dip, are often a trigger for me… So I started treating it proactively in the mornings before our weekly game day homegates (you know, tailgating at home!).
Meijer Omeprazole ODT makes my frequent heartburn MUCH more manageable. I love that I can count on these tiny strawberry-flavored tablets. Their small size makes them super convenient to stash in my purse, and I don't even need water to wash them down — which makes taking them very discreet and easy to take every morning, even on-the-go.
Meijer Omeprazole ODT is intended for frequent heartburn sufferers (2 or more days a week)*, and provides me with relief typically within 24-hours of the first dose (it may take up to four days for some). It works just as well as the national brands like Prilosec OTC®, but since it's a store brand, it's WAY more affordable. For comparison, a 42-ct. box of Prilosec is typically $22.99 versus just $16.99 for the same size Omeprazole ODT.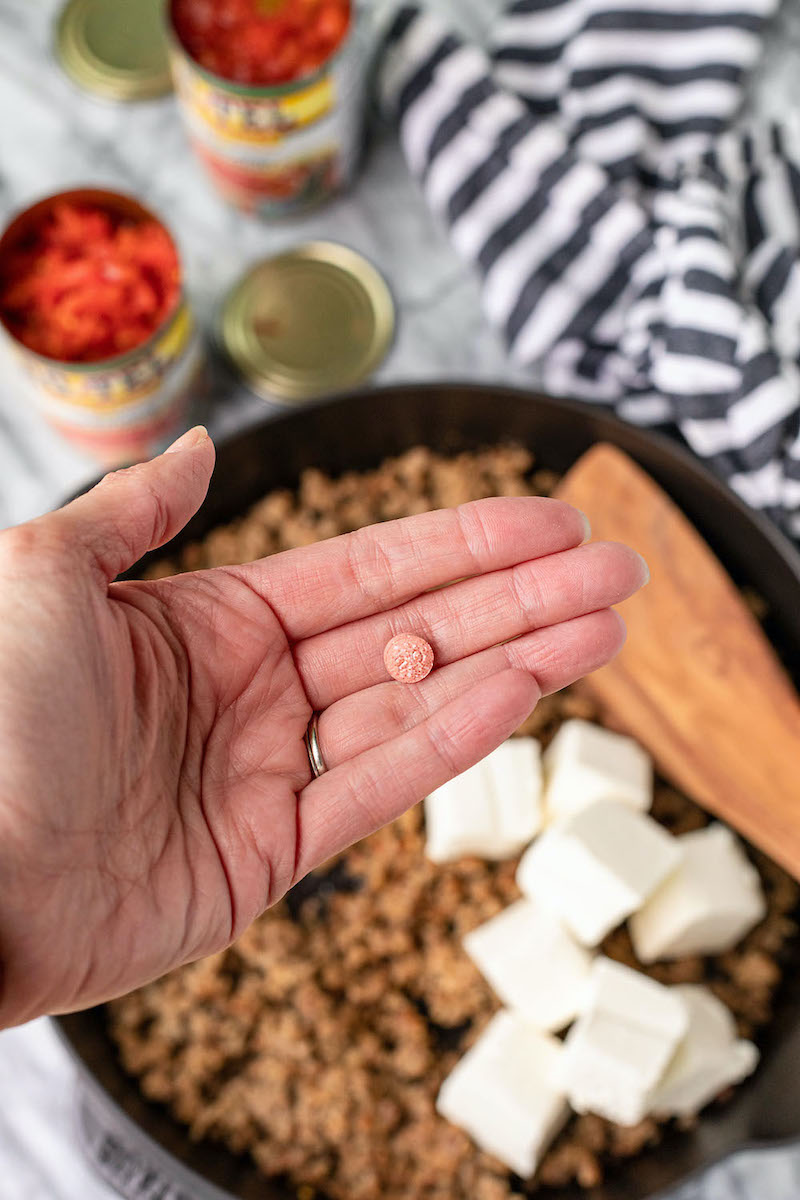 *Use as directed for 14 days to treat frequent heartburn (occurring 2 or more days a week). May take 1-4 days for full effect. Not intended for immediate relief.
For best consumption experience, allow tablet to fully dissolve on your tongue. Do not chew Meijer Omeprazole ODT tablets or dissolve in liquid. Use as directed, taking 1 dose every 24 hours for 14 days to complete the treatment. You should not take Omeprazole ODT for more than 14 days unless directed by your doctor.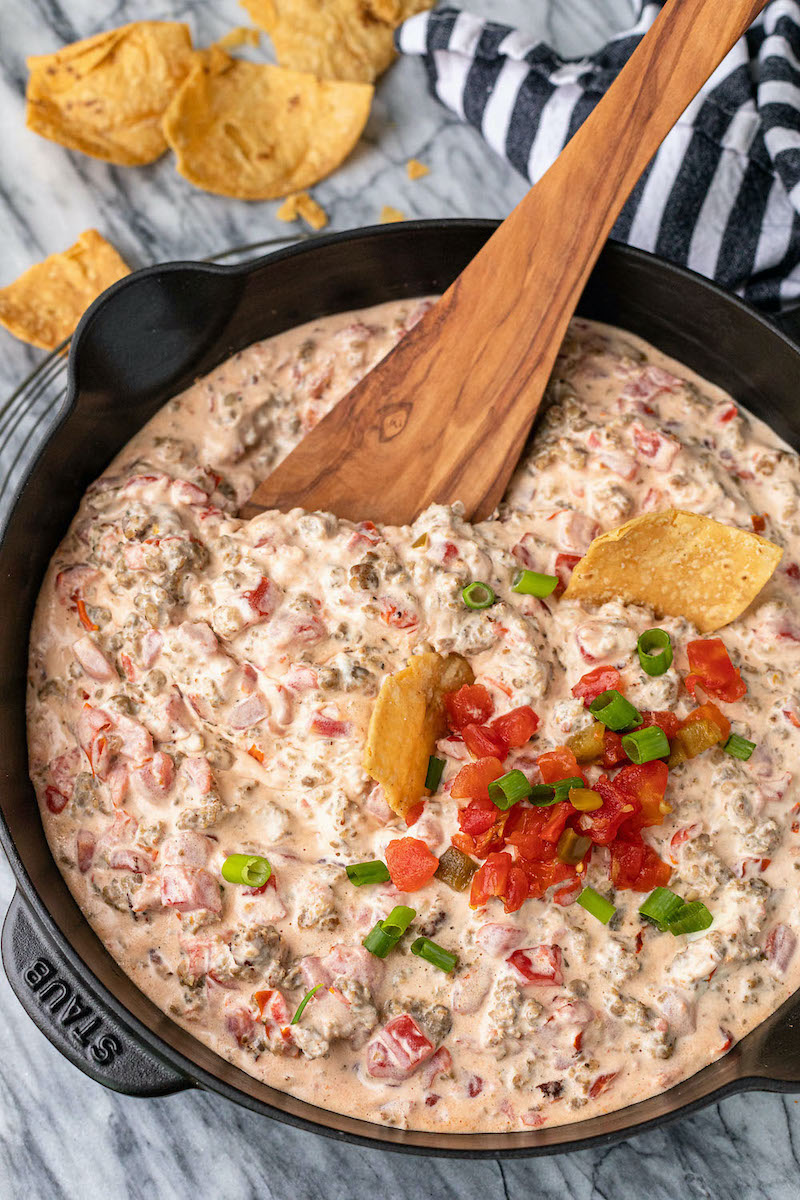 Even better? Meijer always has the best prices on other home goods and ingredients, like what I need to make my sausage dip recipe. So while I'm picking up a box of Meijer Omeprazole ODT, I can also grab some hot sausage, cream cheese, diced tomatoes & chilies, and tortilla chips for dipping all at bargain prices. This recipe is seriously SO ridiculously easy and delicious!
A printable version of this recipe and step-by-step instructions can be found on Unsophisticook.
Try this yummy sausage dip soon… And be sure to pick up a box of Meijer Omeprazole ODT if spicy foods are a heartburn trigger for you too!